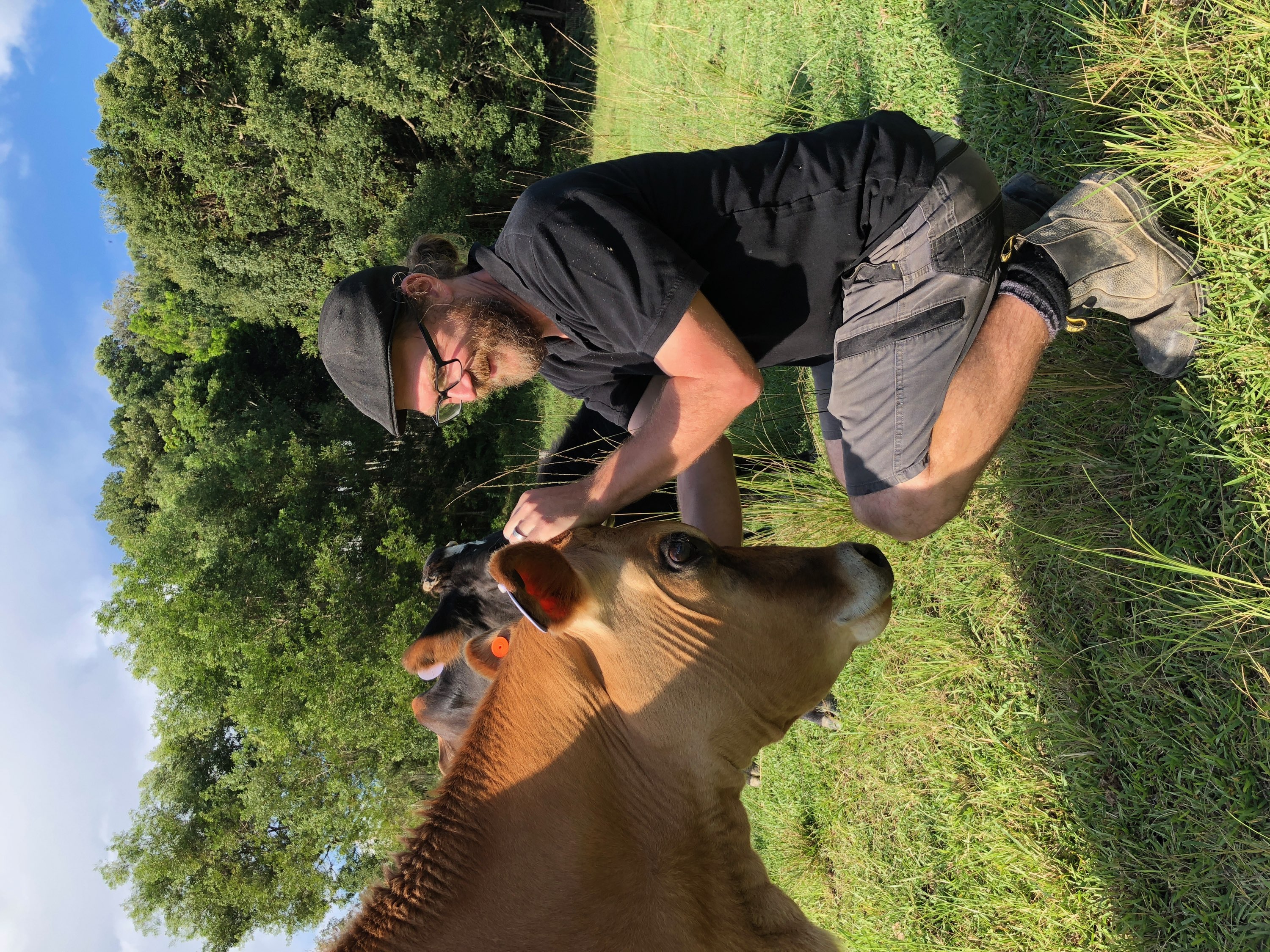 Welcome to the Hosanna Internship Program, where our goal is to teach you everything we know about regenerative farming and set you on a path to develop and explore your own passions and desires in the fields of farming, regenerative agriculture, agri-tourism, market gardening and so much more. You will come away with a season (or two) of exposure to all of our various sustainable farming and agri-tourism operations. Work right alongside our team and other volunteers who are just as passionate and curious as yourself and take home an experience that can't be found in books, documentaries or lectures (although we have those for you too!).
Every year we have 3 seasonal intakes for our 3-month internship program, being August (Spring), November (Summer) & February (Autumn). You will need to apply in writing by the application closing date for the season you wish to join us in (the month before). We have space for 6 interns each season and the opportunity to extend your stay for a 2nd season may be offered to exceptional participants.
During your internship you will work in most, if not all, of the following operations here at Hosanna;
Pastured Egg production
Pastured Meat Chickens
Poultry Raising (Chickens, Guinea Fowl, Pekin Ducks & Geese)
Pastured & Forested Pigs
Soil Regeneration & Pasture Design
Mob Stocked, High Rotation Beef Cattle
Mob Stocked, High Rotation Dairy Cattle (includes hand-milking)
Organic Orchard Design & Management
Natural Beekeeping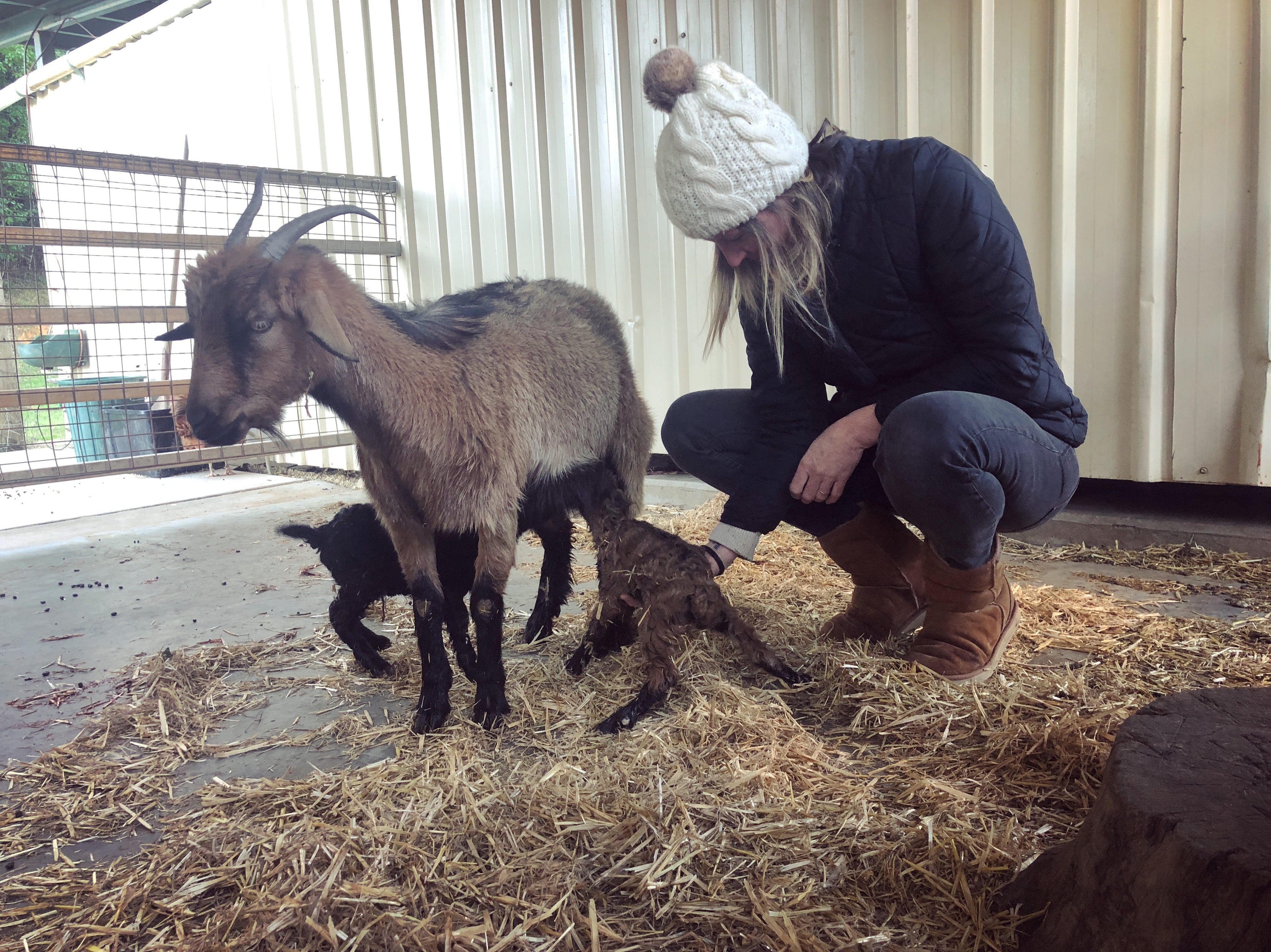 You will work alongside our full-time staff and your working week will be very full and include; daily chores, animal rotations, animal feeding and care, gardening (planting, weeding, harvesting) and various design and construction projects as they come up (which they frequently do!). During your 12 weeks you will learn the basic routines of the farm and all of its operations as well as help us expand into new initiatives and improve our methods and practices along the way. You will come to see that regenerative farming is a continual learning and improvement lifestyle and we invite you to come on that journey with us.
Other opportunities that you may have include;
Attending our farm workshops and tours for free
Site visits with us to other local regenerative / sustainable operations (which we usually do at least once every 3 months)
Movement, care and husbandry of Goats, Sheep, Rabbits and reptiles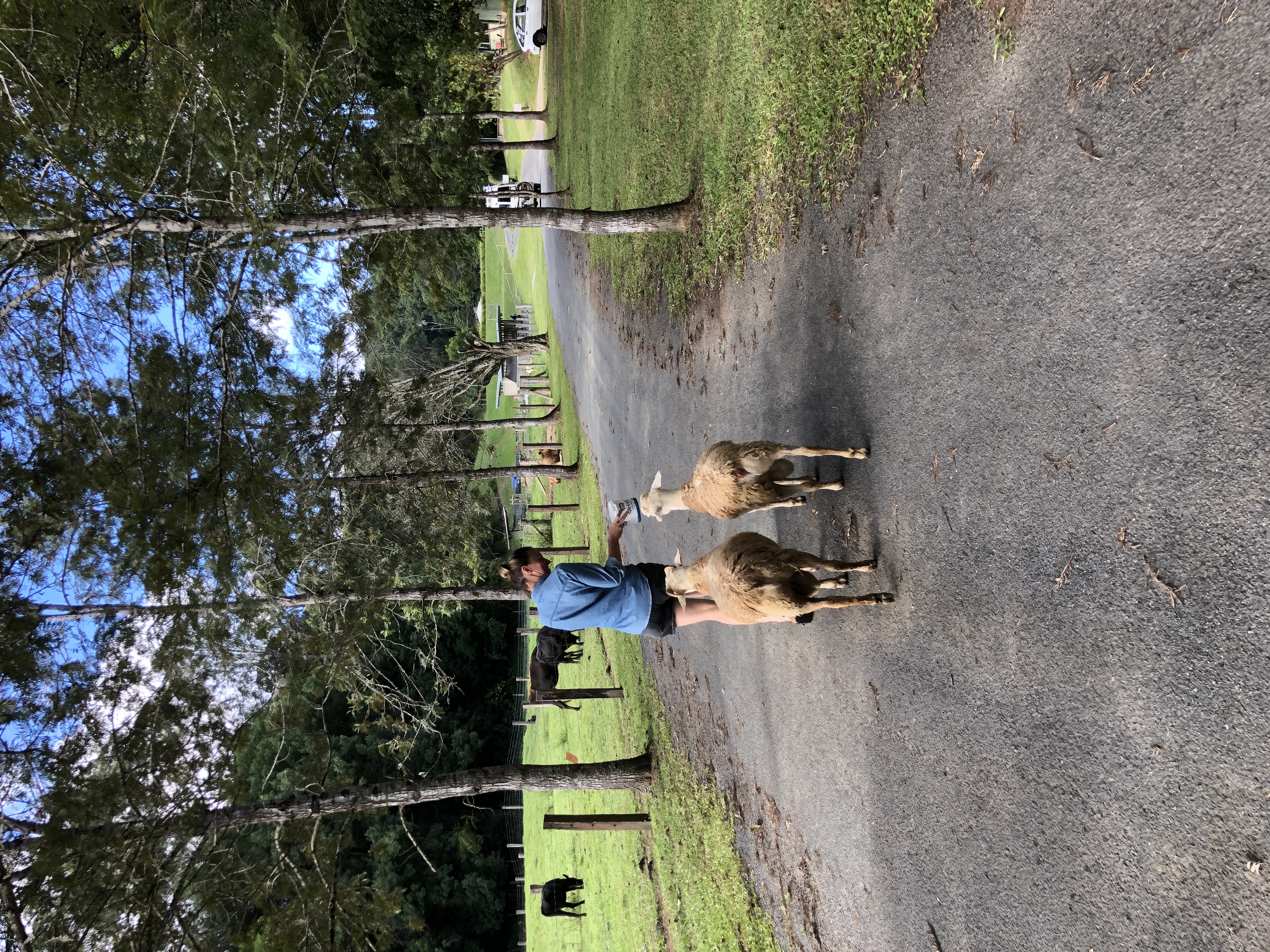 You will be required to provide your own accommodation (tent, van, camper) in which you can make use of the many available spaces across our entire property. The intern arrangement includes access to the household kitchen and food supplies as well as our onsite café where we will even take the time to teach you barista skills from one of our qualified baristas if you're interested. You will want to be comfortable living in a communal living/working environment which includes cooking and eating together as a team (family!) and getting to know people from a variety of backgrounds and experiences. Other facilities include free internet, free laundry, and access to all of our 100-acre property for you to explore in your free-time.
If you've read this far and this program sounds just like what you've been looking for then you'll have to take some time now to convince us that you're a good fit for our team and have the right personal characteristics to see you through a season (or two) of hard work, close quarters, early mornings (sometimes!), late evenings, physically demanding and at times emotionally exhausting experiences.
Did we put you off with that last part? Trust us, there's nothing quite like getting up every 3 hours to bottle feed half a dozen baby pigs whose mother has rejected them, followed by 4 hours of sun-baked gardening and then an afternoon of animal movements with animals who just don't feel like moving today to make you seriously question all of your life choices up until this point. BUT… if cuddling a newborn goat in one arm, while you prepare dinner with your free hand, surrounded by laughter, and meeting some of the best people from around the world sounds like the best way to end a tough day, then maybe this is for you.
So, we're looking for;
Singles or couples who are available for the entire 12 weeks of the season
Who are ambitious, self-starting and eager to learn and.
People who have great interpersonal skills and a can-do attitude.
You don't mind sweating all day and don't complain when the work is heavy, monotonous or long.
You're dependable, faithful, grateful, are well-groomed and have good personal hygiene and habits.
You won't mind putting the screen down for the next 3 months (trust us, you're going to be too tired to care and too full of real-life experiences to mind)
And you can spend a lot of time in the same space with the same people (us and the other volunteers), without many breaks from them - they'll become like family to you.. pushing your emotional buttons but loving you unconditionally.
You won't need any prior experience, but you will need to commit to the entire 3-month program and understand that every day has at least some basic chores to it, so just like real-life, there are no full days off.
You can download an application form here. Once completed, you can submit your application to [email protected]